Making the decision to move to a new country and then actually doing it, can be challenging. As you begin to integrate more fully into Merida and your new lifestyle, you'll start to consider a variety of lifestyle-related arrangements - like opening a bank account, paying bills or buying a car. One of the decisions you will probably want to make early on is how to find good doctors, and where and how to seek and pay for healthcare here in Merida. For many expat residents, whether part or full time, healthcare is a primary concern and getting the correct information to make the best decision for you can certainly enhance your comfort level as you settle into a new country. When you first arrive, you may not know where to go or how it works and language may feel like a barrier to complete information. In this blog we provide you with a well-researched, easy to use guide for everything you need to know about choosing a Health Plan in Mexico. As you'll discover, there are several good options and obtaining good, reliable healthcare, including prescription drugs will almost certainly cost you substantially less than in most other countries.
What kind of health care system does Mexico have?
Believe it or not, according to a 2017 CNBC report, Mexico's healthcare system scores high in many categories and ranks 4th among the Top 10 retirement countries in the world. A range of affordable, high-quality options are available to the entire population through private and public channels. Best of all, these choices are also available to expats, assuming you meet the eligibility criteria.
The most common Public Healthcare provision in Mexico is the Instituto Mexicano del Seguro Social, commonly known as IMSS. This system was created to cover all employed people in Mexico, so if you have a full time Job with a Mexican Company you are entitled to obtain this insurance by law. However, if you are retired here in Mexico, you are also eligible, by paying a yearly fee. Unlike many private health insurance plans, there is no cap on the age limit for sign-up, which sometimes makes it the only insurance available if you are over 85 years. The other public health system is called Seguro Popular, created for low income people in Mexico. According to the new President of Mexico, this system is going to be absorbed by IMSS. This service is provided nationally by the Mexican Government to ensure all Mexicans receive basic healthcare, regardless of their income or employment. As in most other places in the world, private insurance companies here in Mexico offer many different healthcare and payment frameworks: Rates are competitive, and based on age and other standard criteria. Several highly reputable insurance brokers here in Merida have helpful, English-speaking representatives and private insurance is offered by both global and national insurance companies.
Private or Public health insurance, which should I choose?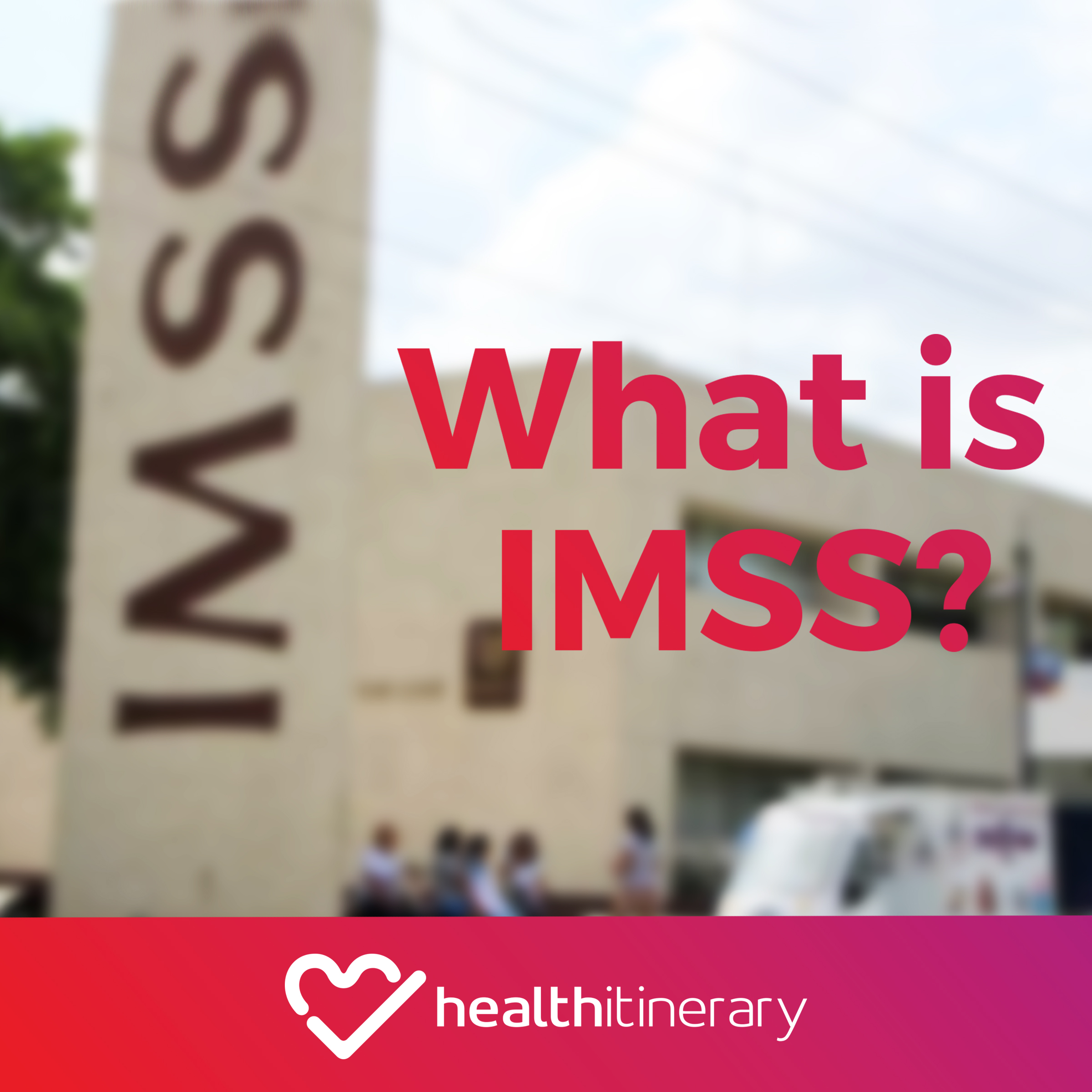 As you begin to understand, Mexico has earned a well-deserved reputation for having an excellent quality of health care that is relatively inexpensive. There are numerous options available through public and private providers, or a combination of both. Many expats also choose to sustain primary healthcare coverage, both private and governmental in their country of origin and combine that framework with some form of Public or Private Public health care provision here in Merida to provide additional options and security whether full time or during their winter stay. Any medical consultation or procedure can be scheduled, performed and paid for in cash - or even, sometimes using a credit card. As discussed, the IMMS system also provides an inexpensive option available to all expats with a temporary or permanent visa status.
Private insurance
There are numerous, recognized private insurance providers in Mexico, several with offices in Merida. There are also excellent insurance brokerages. Any expat under 65 can apply for private insurance and all insurance companies offer different levels of coverage at different rates. Different acceptance and eligibility criteria may apply. Carrying private insurance allows the patient a great choice of doctors and facilities, including the ability to choose many English-speaking healthcare providers.Expats over 65 are not eligible for private coverage. Many expats of all ages make other choices based on needs, the time they spend here in Merida and budget. While cheaper than in the US and many other counties, private health insurance in Mexico is non-the-less a fairly expensive budget item for many people, whereas public health care in Mexico is very affordable.
Public Health Care
IMSS coverage is by far the most complete public healthcare coverage. As mentioned previously, you can get it regardless of age and health conditions. The only restriction is that in the first year of coverage you will only be eligible for Level 1 medical attention, meaning you will have access to a GP Doctor, lab works, X-ray, dental, and some medications. In case of an emergency or car accident you will also receive appropriate attention. In the second year of coverage, you will become eligible for surgeries, prescription for chronic diseases and specialist consultations.
Application to the program and subsequent services are provided in Spanish only, some Doctors speak English but the vast majority in the public arena do not. If you do not speak Spanish, you will likely need to hire an interpreter or rely on the support of a friend when completing paperwork or receiving treatments.
What's the average cost of health insurance?
For those enrolling in IMSS coverage, you can expect a yearly fee of the equivalent of $500 USD, paid annually, if you don'5 renew on time you will lose the benefits and you will need to start all over. They are no deductibles, and no extra fees for any service or medicine.
As in all countries, private insurance costs can vary considerably. Depending on the specific insurance company and the level of coverage, on average, insured expats pay approximately $1,000 to $2,000 USD per year. Every plan has a deductible that must be reached before the insurance begins to pick up the majority payment per incident. This means that all initial Medical services must be paid in cash at the time of the appointment until the deductible is met. After that, the insurance company will negotiate healthcare fees with the provider and pick up the percentage specified by the plan. The cost of the insurance premium is related to health and age.
How do I sign up for medical insurance?
If you want to know how to get either public health care or a private health insurance please email patriciacervera@healthitinerary.com for a complete free guidance and advice on getting the best health care plan that better suits you.
Thanks for reading and if you have further questions I am happy to help.

Written by Patricia Sales Cervera CEO at Healthitinerary.com
Edited by Lucinda Young

Contact patriciacervera@healthitinerary.com
+52 9997-40-58-19
www.healthitinerary.com